ITALY FOR WORDCAMP EUROPE 2024
Why are we applying for WCEU2024
The Italian WordPress community has been active and vibrant since the dawn of the global WordPress community itself, and counts high-impact volunteers. We contribute to Polyglots, Support, Community, Development, Diversity, Learn, OpenVerse, WPTV, both locally and internationally.
This is not the first time that Italy applied to host WordCamp Europe. But here we are, telling you once again: the Italian community deserves the chance to welcome you to our beautiful country to celebrate WordCamp Europe 2024 together in the magical city of Torino!
Why Torino
Torino is an aristocratic "old lady" with a glorious past and a brilliant present. The first capital of Italy, it is now well known as the city of innovation, art&culture, automotive, charity&social innovation projects, food, and magic! The perfect location for every big event.
Lively and elegant, always on the move, Torino is a city immersed in greenery, with over 300 km of tree-lined avenues and countless parks.
But, most of all, home to one of the most active WordPress local communities in Italy (and the world).
The local team
Historically, the Italian community has been one of the most impactful communities in the whole of Europe, and the Torino community is the pillar of it. Since 2015, WordPress Meetup Torino has organized 80 events: not even Covid-19 has stopped us! In the uncertain times where a global pandemic has almost erased many communities, Torino switched to online Meetups in April 2020 and never missed a chance to bring the community together. In January 2022, they were the first to come back to in-person events and motivated the Italian community to follow their example.
In 2022, the percentage of in-person Meetups VS online Meetups in Italy increased by 160% compared to 2021.
Testimonial
Fellow WP contributors from all over the world have described the Italian community as:
Empathetic
Kind
Dedicated to our mission: democratize publishing
Passionate about open-source
Reliable
Resilient
Welcoming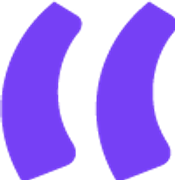 In 2014 when I got heavily involved with the WordPress project, the Italian community did not exist beyond a few dedicated but scattered contributors. I never doubted there was true passion for WordPress in Italy but I have never whitenesses a community ignite and build with the speed, efficiency and fever of the Italian WordPress community. I will never forget the first standalone Contributor Day in Milan and how lucky and grateful I was to be among people carrying so much positive energy and determination to learn, build and grow. Countless WordCamps, thousands of new contributors and what is now years of experience are a strong base for Italy and the Italian community finally hosting the biggest European WordPress event. Hearts for Torino!
Petya Raykovska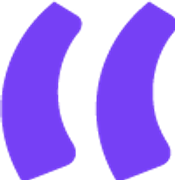 Together we travel the world with WordCamps, combining work and leisure. Of course, we have also attended WordCamps in Italy, and we have particularly fond memories of WordCamp Torino in 2018:
The Italian and local communities were very warm and welcoming, even though we were not fluent in Italian, considering it was a local WordCamp. Even our dogs were warmly welcomed and mentioned as active contributors. The overall atmosphere was very inclusive, and even the social activities were intentionally family friendly.
The city of Torino is simply beautiful, easy to get around and yet very affordable. Not to mention the fantastic Italian cuisine that can be found on every corner: the iconic Torino pizza "Padellino" is hard to forget once you try it. Carole has already had the pleasure of working with part of the local organizing team, whether on WordCamps (volunteering for the WCEU organization and handling sponsorships) or as a professional colleague. She speaks highly of these collaborations and people's expertise and commitment.
Carole Olinger & Alain Schlesser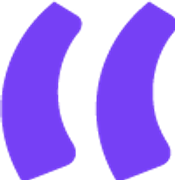 I've been to several WordCamps Europe and WordCamp Italy, and I believe Italy is an ideal location for WordCamp Europe. The weather would be ideal, allowing for strong use of outdoor space (which is suitable both just for freedom of movement but also covid risk reduction). While there, I found a variety of languages spoken, so people from a variety of countries would still feel comfortable and be able to get around. There are plenty of trains in and out of Italy so that people can get there cheaply and easily. I just can't think of why Italy would NOT be a great location!
Topher DeRosia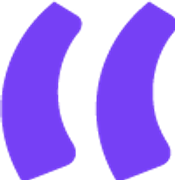 While it is almost 6 years ago I was last in Torino, both the city and the Italian WordPress community have never left my heart. The city is well-known for its architecture, with majestic buildings in the baroque style and huge squares on which the city comes to life. But if you're like me, you don't come to Torino for its buildings. You come for the people, and especially the chefs. Because the Torino cuisine is just… next level. And the best way to experience all that amazing food is with friends, of which the Italian WordPress community has many! If you've been around, you've probably had interactions with Laura, Piermario, Francesco, Francesca, Stefano, Cristiano, Giorga, Carola, and so many others. And if you haven't yet, you should be rooting for WCEU to come to Torino, because you'll be able to meet them all!

Oh, and last but not least, did you know that Torino is at a driving distance from many European countries? And if you still rely on flights, it's a very well-connected city, so it's super easy to get to!
Taco Verdonschot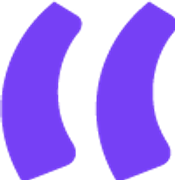 Training team has been fortunate to work with @piermario, @margheritaweb, and @simonasimionato over the past year. Piermario brought insights about how terminology would translate into Italian. Margherita Pelonara and Simona Simionato attended WCUS as the Kim Parsell scholarship fund recipients. They were very eager to launch a group in their community to contribute to the training team. It is very exciting to get resources on Learn available in Italian and additional languages. These resources help meetup organizers by providing content that can be presented to their groups and also benefit direct learners.
Courtney Robertson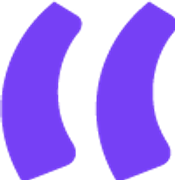 Great people in Italy helped me to launch the Diverse Speaker Training Group (#WPDiversity) in the Community Team when it was still an idea back in 2017. And then you were the first to translate and run our workshop at your WordPress Meetups & WordCamps in your country!
Jill Binder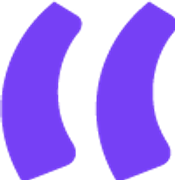 Torino is a perfect location to host a big event like WordCamp Europe from many points of view.
Among these, Torino has one of the most active Italian cities within the WordPress community, with its Meetups and WordCamps, which can boast one of the best organizations in Italy.
Furthermore, Torino is a multifaceted city: multiethnic, well connected by airport and train with the rest of Europe, it offers many services, one of the best exhibition centers in Italy where it is possible to host large events, a highly developed pole of innovation and technology, where it is effortless to get contaminated.
There couldn't be a better place to host a WordCamp Europe in Italy!
Nando Pappalardo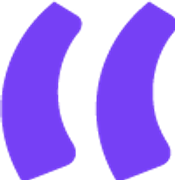 I recommend Torino as the possible home for WordCamp Europe 2024.
I do it with full confidence because I was a speaker in this city, at WordCamp Torino, on more than one occasion and because I believe its community has the necessary unity to organize an event of this magnitude.
It should also be remembered that Torino is a very cosmopolitan city, and it has the necessary infrastructure to accommodate all visitors to the event.
Fingers crossed that in 2024 we can all meet at WordCamp Europe in Torino.
Mauricio Gelves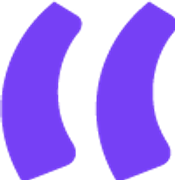 I strongly support Italy to host WordCamp Europe 2024.
The Italian WordPress community has been amazing and they totally deserve it.
All I can say is "Forza Italy"!
Milan Ivanovic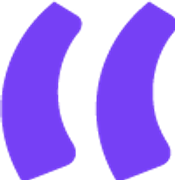 I've been lucky to meet the whole Italian WordPress community at WordCamp Italia in 2022. It wasn't Torino, which I have never visited, so I can't say anything about the city.
The community, however. Oh, my Gutenberg!
I've never seen such attendance and enthusiasm for Contributor Day at the local WordCamp. I'm a sucker for Contributor Days, those are the best days ever, and I can only imagine how magnificent Contributor Day would be for WordCamp Europe in Italy. I would love to see that. A girl can dream.
Milana Cap